Pinebush Sunflower Heart Bird Feeder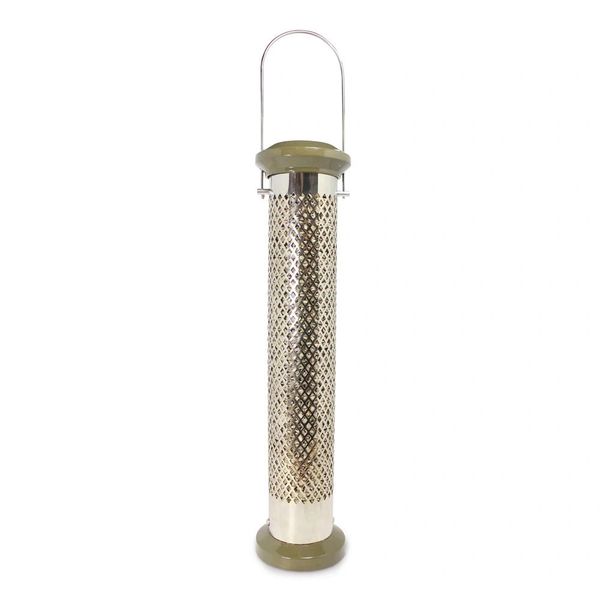 Pinebush Sunflower Heart Bird Feeder
Treat your backyard buddies with this PineBush Wingfield Sunflower Hearts Feeder! It's made to hold tons of sunflower hearts! It's powder coated die cast aluminum ensures your feeder will last a long time. It can be easily disassembled for easy cleaning. Includes stainless mesh to avoid rusting. Happy feeding!

• Powder coated die cast aluminum.
• Threaded base for use with Wingfield collection accessories.
• Disassemble for easy cleaning.
• Stainless mesh.
Reviews