Nectar Dots Hummingbird feeder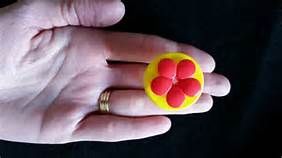 Nectar Dots Hummingbird feeder
You'll love feeding hummingbirds from the palm of your hand with this easy to use mini hummingbird feeder.

Nectar DOTS are made of a high quality BPA free plastic that will last for years. The bright colored cap and flower helps attract the hummingbirds. Every DOT has red! Made in the USA! 1.125" x 1.125" x .9"

Place in the palm of your hand. Quietly move near an existing hummingbird feeder. Hold your hand out to offer it to the hummingbird. They know these ports have the food they want. If they seem hesitant move your hand closer to the feeder and over the top of one feeding port and once they try it move away slowly to a comfortable place.

Reviews