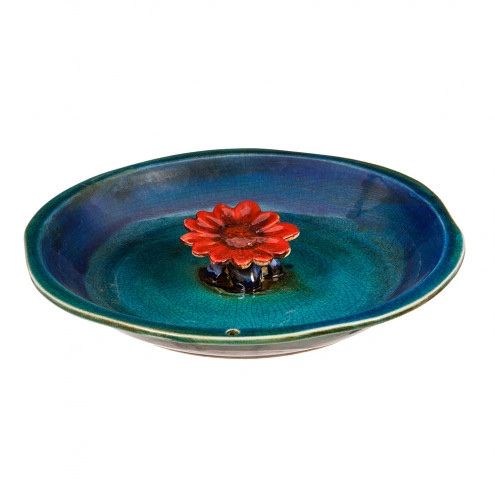 Ceramic bee bath
As concern over the declining bee population has grown, the public's desire to place habitat homes or other helpful bee products in their outdoor space has increased. Bees play a key role in the pollination of the world's fruits and vegetables, flowers, fibrous plants, and animal feed. 
Place this blue and red ceramic bee bath in your yard to provide these pollinating visitors with a place to drink and feed. If you're lucky, the buzzing beauties will repay you by pollinating your vegetables, fruits, and flowers. Place the bath on the ground in a protected and shady location.
Birds will also come to this bath!.
Clean the bath weekly with warm water and mild soap. Rinse thoroughly before refilling with fresh water.
Reviews